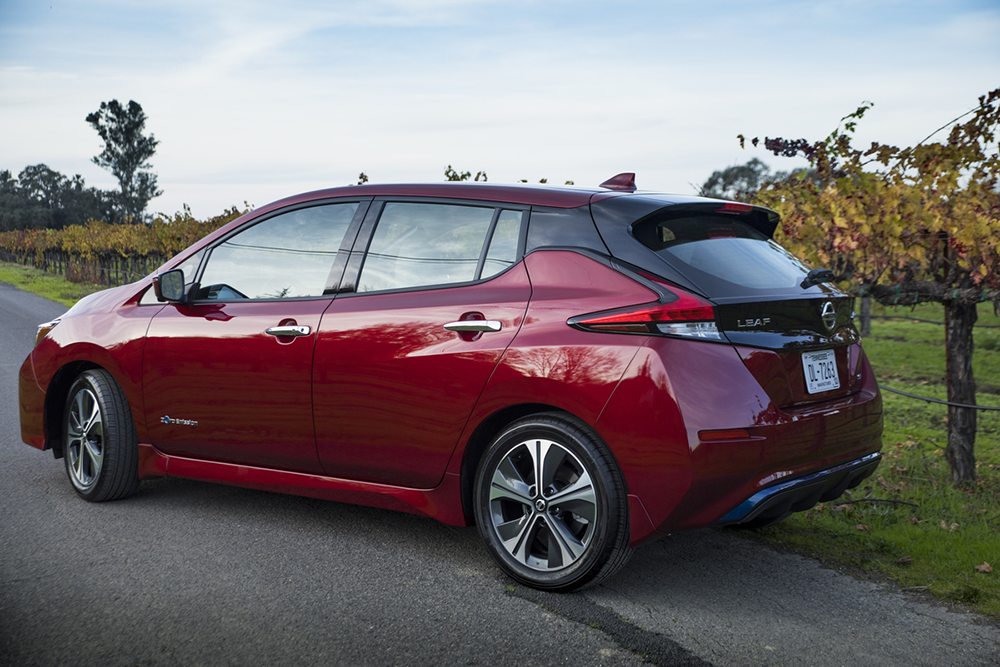 The time has come. The 2019 Nissan LEAF is now available. Improved and reimagined for 2019, the LEAF features a wealth of innovative safety and driver-assistance technologies--like e-Pedal and ProPILOT Assist.
Under the Hood
More powerful than its predecessor, the 2019 Nissan LEAF benefits from several innovations in engineering. Highlighted by an e-powertrain offering 147 horsepower (37 percent more than the previous generation LEAF) the LEAF provides improved acceleration thanks to its 236 pound-feet of torque.
The lithium-ion battery has a range of 150 miles, which should accommodate most daily driving.
Redesigning the battery resulted in a device that occupies the same dimensions as before, but with more storage capacity. Improving the individual cell structure of the laminated lithium-ion battery cells has resulted in a 67 percent increase in energy density as compared to the original 2010 LEAF.
Comfort & Convenience
Electric cars have long endured the reputation of being uncomfortable. The 2019 Nissan LEAF aims to do away with that preconception with an interior accented by warm and soft finishes. Matte and glossy shades of black adorn the air conditioner control panel and the vent grille, resulting an advanced, precise interface and a welcoming cabin.
The 2019 Nissan LEAF enjoys access to NissanConnect, an intelligent integration platform enabling the driver to search for the locations and operating hours of free charging stations--and their availability. The LEAF also allows owners to check their vehicle battery status on their smartphone.
Safety
One of the most significant features of the 2019 Nissan LEAF is ProPILOT Assist, a single-lane highway driving assistance technology. The technology can automatically maintain a safe following distance to the vehicle in front of you, using a speed and distance preset by the driver.
The ProPILOT Assist system can also automatically apply the brakes, then resume acceleration when the driver toggles the switch or presses the pedal.
Another innovation, the e-Pedal, is standard on all 2019 Nissan LEAFs. The e-Pedal allows the driver to accelerate, decelerate and stop the car solely using one pedal. By simply letting off the accelerator, the LEAF will come to a smooth and complete stop. Nissan estimates 90 percent of routine driving can be accomplished via the e-Pedal.
Copyright © 2018 by Sensible Driver. All rights reserved.